Get fast and reliable sewer repair and installation services are when you call Hall's Plumbing. With over 60 years of industry experience, we know exactly what Dixon, CA homeowners need to operate safe and functional sewer systems.
From trenchless pipe relining and pipe rehabilitation to sewer line replacement, we have solutions for all your sewer problems. With each service call, we make a detailed assessment to better help our technicians provide results-driven conventional and no dig sewer pipe repair designed to meet your needs.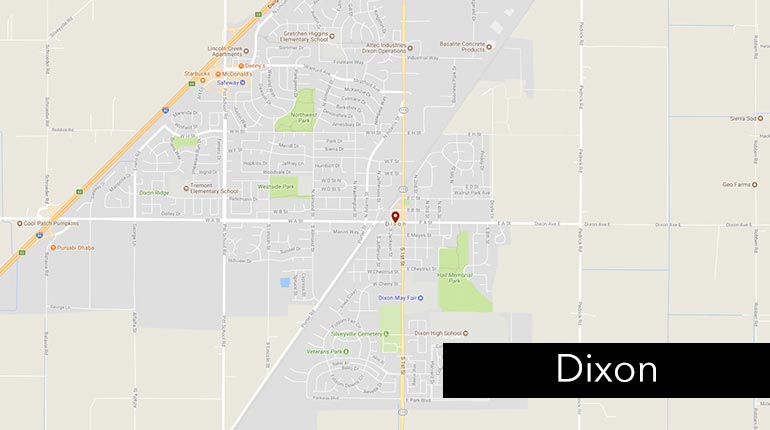 Explore our latest reviews and comments from people in your neighborhood who have worked with us in the past.
Issues that Contribute to Sewer Line Repair?
Sewer line repair is an inclusive problem that can have an effect on a variety of properties. Sewer pipe repair issues are not only reserved for older homes. Here are some of the most common issues that contribute to sewer line problems in Dixon:
Roots: Planting a tree near the sewer line is always a bad idea. The root system will reach for a fresh source of water and burst through the sewer pipe, causing immense damage.
Wear and Tear: Old homes will eventually need their sewer line replaced as they wear out over the years, but using a chemical drain cleaner in your home will fast track corrosion and cause replacement to be required years before it should be.
Temperature Spikes: A temperature spike that comes with a major weather event will often cause the ground to shift, resulting in a damaged or disconnected sewer line.
Enjoy additional savings on your next call when you mention our latest coupons and special online offers.
Signs You Need a Sewer Main Repair or Replacement
Many of the signs you need plumbing sewer main repair are obvious and easy to spot. This is good news because it means that homeowners can get a head start on calling for sewer pipe installation or trenchless sewer repair. Watch out for these signs and symptoms of potential sewer line failure:
Foul odors coming from the drain.
Trouble flushing the toilet.
Gurgling noises coming from the drain.
Overflowing toilets.
Other troubles flushing the toilet.
Dirty water with roots and debris backing up into the sink or tub.
Slow-draining or standing water in the sink or tub.