Don't let a sewer line disruption or rupture ruin your day. Call your local Vacaville sewer line service experts for the solution you need. Hall's Plumbing is committed to ensuring your peace of mind. We provide sewer main replacement, as well as no dig sewer repair options that get you back to your normal routine in no time.
Our customers enjoy:
Fast turnarounds
No-surprise pricing
Options to fit your budget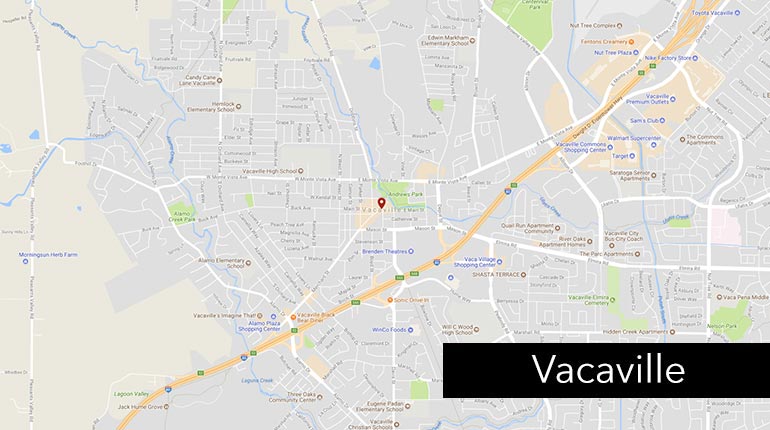 With Hall's Plumbing, you pay by the job, not the hour, so there are never any surprises! Schedule service with us now.
Signs You Need Sewer Main Repair
Sewer line problems are often easy to spot, which means the problem can get resolved quickly.
Look out for these signs of sewer trouble:
Gurgling sounds coming from the drain
Dirty water backing up into the sink or tub
Foul smells coming from the drain
Problems flushing the toilet
Overflowing toilets
Toilet takes too long to refill
Slow-moving or standing water in the sink or tub
If you notice any of these issues, call Hall's Plumbing for professional inspection. We can help determine whether trenchless pipe relining or conventional main sewer line repair or replacement will be the best option.
What Causes Sewer Line Issues?
Several factors contribute to sewer line damage. Blockages in the drain line and corrosion are common problems. Here are some more common causes of sewer line problems:
Tree roots: We advise against planting trees near your sewer line because roots can burst through the pipes in search of water.
Harsh weather: An unexpected spike in temperatures or inclement weather can lead to the ground shifting, which causes the sewer line to become dislodged or disconnected.
Wear and tear: Old homes will eventually require sewer line replacement, but premature deterioration is also at risk if you use harmful chemical drain cleaners too often.
Take advantage of our special deals on your next service!
Call Now for Sewer Line Replacement or Repair
Whether you are experiencing an emergency sewer line situation or you simply need to repair your pipes, Hall's Plumbing has the tools and experience to get the job done. Regardless of the size or complexity of the project at hand, we deliver comprehensive solutions for all of your plumbing sewer repair problems.