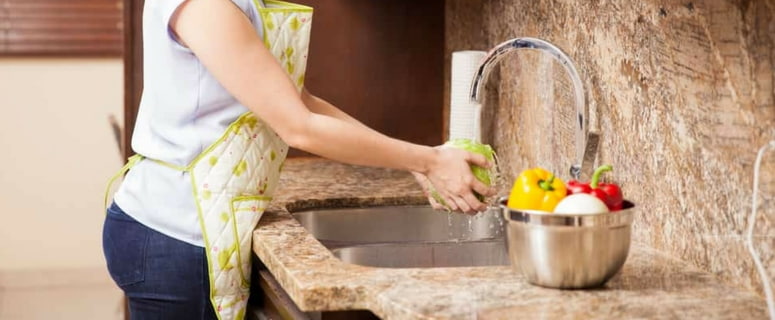 Installing a Sink onto Your Granite Counters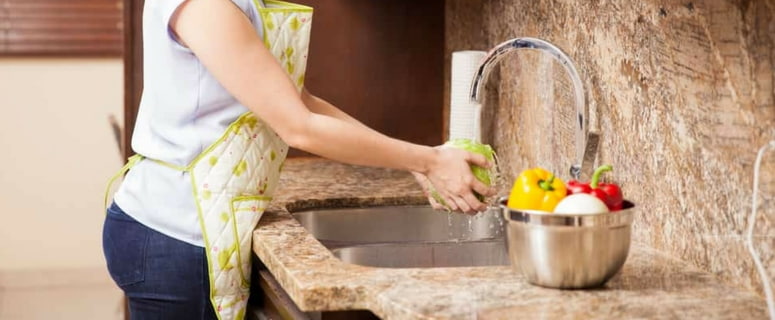 When upgrading your kitchen, installing a sink into a granite countertop can give a big boost to the busiest room in your home. Homeowners in Woodland, CA, however, should be aware of the difficulties that come with such a project.
Granite is known to have a high-end price tag, but it's also a challenge to shape and cut. Mistakes are irreversible, and everything must be done correctly on the first try.
You will undoubtedly get this project right if you hire a first-class kitchen plumbing company. We're here to help homeowners get through the process. When installing a sink for your granite countertop, these are the things you need to know.
Find the Best Sink for Your Kitchen
The first thing you'll have to assess is how much space you have to fit your new sink. You need to find plumbing components that can be installed in the limited amount of space while also serving your home's needs.
The cutting process may be hindered by a sink that's too large, and your kitchen's functionality will suffer from a sink that's too small. It's important to remember you will also need enough space for taps. If you walk into any major hardware store, you should find a bounty of kitchen plumbing products, so be patient and find the best ones for your home.
Take Accurate Measurements
Since you're working with granite, you only get one chance at making each cut. The measurements you take must be accurate to fractions of an inch. Even small mistakes could mean you have to start everything over, which will be expensive.
The type of sink you buy will also influence your measurements. Top-mount sinks are fitted to an opening the size of the basin but smaller than the lip that sits on the counter, stabilizing the sink. Undermount sinks, which are situated beneath the counter, need a hole the size of the sink. If there aren't any, cut slots for faucets and taps. Exact measurements are essential to perfect a project.
Contact a Technician for Help
If you're working with granite, you will need the help of a professional. It takes specialized equipment to prepare, shape and cut this material. Homeowners may not have access to these tools, and attempting to do the work without it may be dangerous.
Kitchen plumbing technicians, on the other hand, will possess both these tools and the experience necessary to complete the job. They may even give you with a replacement guarantee for your counters if they are damaged on install. Put this particular task in the hands of a specialist.