Be a Fool to Plumbing Expenses No More!

If you're tired of making foolish mistakes that lead to extra plumbing costs, you don't have to keep making them anymore! Hall's Plumbing is here to help you discover some plumbing maintenance tips that will not only improve your plumbing system but will also save you money in the long run.
Read on to learn more about collecting water to save money on your water bill, keeping up with plumbing maintenance to same money on repairs, and choosing the best plumbing service company to save on all your plumbing services!
Rain Water Can Help You Cut Costs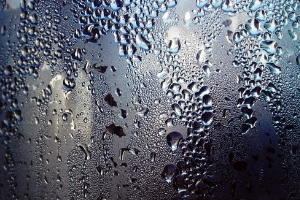 The first tip we have for you is to use what nature is already giving you to your advantage! The next time you see it's raining, look out your window and consider how much water is falling.
Now think how many household chores you could do with all that water, or how many toilets could be flushed using that water. All of that adds up to monthly water savings!
While harvesting rainwater has been seen as controversial in the past, as long as you are not using it for drinking, cooking, or bathing, there's no reason why you shouldn't help the environment.
By using recycled rainwater to flush your toilets or wash your floors, instead of using freshwater (which, you may be surprised to learn, the world is actually running short on), you really are helping the environment. It's always the little things!
Don't Forget The Importance of Plumbing Maintenance
Another, more well known, tip for reducing your plumbing costs is maintaining your plumbing systems properly. Adequate plumbing maintenance includes a few different aspects, including:
Drain cleanings (every 6-12 months)
Pipe inspections (every 24 months)
Water heater tune-ups (every 12 months)
Why is it so important to keep up with all of these plumbing maintenance services? Well, drain cleanings keep your drain pipes clean and help them last longer.
That saves you money on more expensive services like clogged drain repair and even pipe replacement, as severe clogs can lead to pipe damage.
Pipe inspections help you identify any potential plumbing issues before they escalate to major problems that could end up costing you thousands of dollars to repair.
Save More Money With Hall's Plumbing by Your Side
And finally, probably the biggest tip we can give you is to find an affordable plumbing service company that doesn't compromise on quality. If you live in Woodland, TX, Hall's Plumbing is just the company for you!
Aside from our already competitive pricing on all our services, we also offer hundreds of dollars worth of savings on our website, with digital coupons! The expert plumbing contractors at Hall's Plumbing are so skilled that we can confidently stand behind our Satisfaction guarantee!
The work we do is excellent only because each and every member of the Hall's Plumbing team is highly skilled, well- trained, and dedicated to making sure the job is done right the first time. We're not satisfied with our work until we see a smile on your face! Call Hall's Plumbing today at (530) 290-1922 for dedicated service in the Woodland, CA area!